The New Year always brings new trends, but not all of them are widely embraced by homeowners. A few items on the list below have been popular for a while now (think brass, neutrals, and bucket sinks) while others (like velvet) never seem to quite catch on.
If you're planning an extensive remodel this year or just want to give your home décor a bit of a refresh, check out my list of 2019's top home design trends: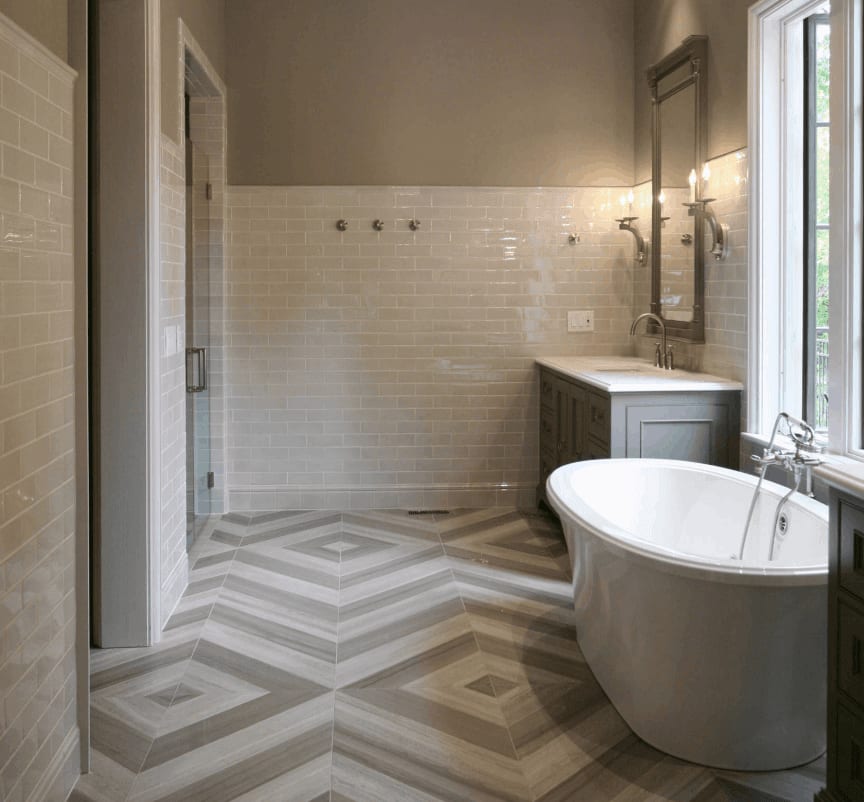 Velvet
Velvet is poised to make a big comeback this year! If you're a little skeptical of this trend, start small with some velvet accent pillows. This will give your living space the same luxe feel without having to commit to a velvet couch.
Brass Accents
It looks as though brass will continue to be a favorite in 2019. An alternative to the classic stainless steel and nickel, brass is much warmer and will lend a homier vibe to your bathrooms and kitchen. And keep in mind that mixing metals is no longer a faux pas! Don't be afraid to mix brass alongside other metals in your décor.
Nature's Own
Mother nature is finding her way into home design for 2019! Expect shades of green, ivory, taupe, and tan to be popular colors in paint and home décor. Nature motifs are also increasingly popular. Think graphic palm leaf prints and florals. And more people are choosing to share their space with houseplants of all shapes and sizes! From hardy succulents to delicate orchids, homeowners are finding their green thumb.
More Neutrals
Neutrals certainly aren't going anywhere in 2019! But they are getting a bit of a makeover. Greige (a combo of grey and beige) has been a popular shade for several years now, but now other, warmer neutrals are trending. Colors like taupe, terracotta, gold, and deep grey. Warmer neutrals combined with natural materials like stone and wood make the perfect pair!
Geometric Patterns
Geometric patterns made a big appearance in home design in 2018 and are back in full force for 2019! Geometric patterns are fun, unique, and make a statement in the home. Not sure where to start? Paint a simple black and white pattern on the wall of your bathroom or home office. All in on this trend? Try a geometric tile backsplash in the kitchen or bathroom.
Bucket Sinks Are Back
Bucket sinks are due to make a comeback this year! Also known as troughs, bucket sinks bring a vintage vibe to your kitchen or bathroom. Stick with a neutral color like black, grey, or white to keep the classic look of a bucket sink.
Millennial Pink
It looks like millennial pink is sticking around for another year. Millennial pink is a warm, dusty shade of pink that grew in popularity in 2018. This shade looks surprisingly good in bathrooms, bedrooms, and living spaces. But less is more when it comes to this color. Try a millennial pink accent pillow or throw blanket in the living room.
I hope my list of 2019 home design trends has inspired you to try new things in the coming year! Whether you just pick up some pillows or decide to redo your entire bathroom, incorporating the latest trends can help your home feel fresh and stylish no matter its age.
Preparing to sell, but want to update your home first? I'd love to give you some suggestions on which trends are likely to appeal to today's homebuyers. Give me a call at
(805) 441-1276
and let's discuss!