If you're thinking of remodeling your home before putting it up for sale, it's important to have a strategy. Remodeling with specific goals in mind will not only improve your home physically but will have buyers anxious to make it theirs. And paying attention to which improvements offer the best ROI can help your home sell for top dollar!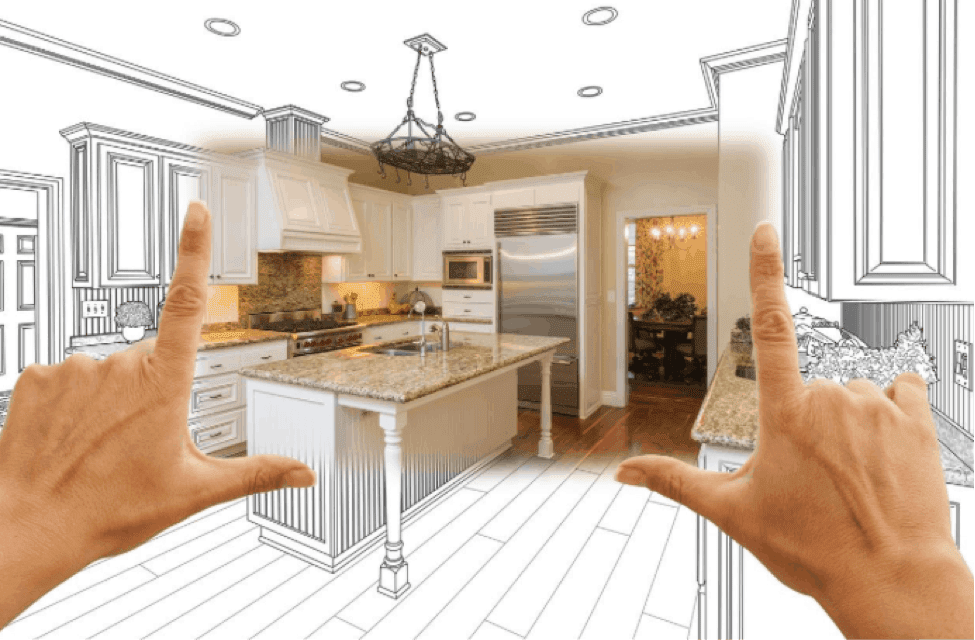 Landscaping


Let's start at the front of the house. Landscaping is an important feature that can make potential buyers excited about your home before even stepping inside. Be sure to calculate the cost of materials per square foot before purchasing, as well as possible delivery and/or installation costs. You may also want to hire a landscape architect to help you with the design. But whether you choose to DIY or hire a professional, landscaping is sure to yield a great return as curb appeal dramatically influences a buyer's opinion about your home.
Bathroom Remodel
Bathrooms are one of the most important rooms to homeowners and buyers alike. And they're also one of the most expensive areas of the home to remodel. But the returns are often worth it! Before you start tearing things out, just make sure you've thought through all the potential costs. Replacing the tub, tile surround, flooring, toilet, sink, vanity and fixtures can add up, especially if you're using high-end materials. If you're not wanting to do a full bathroom remodel, try replacing the vanity, redoing the tile on the wall, or even just painting. Remember, you may not have to replace everything to give your bathroom a fresh, modern look!
The Kitchen
A full kitchen remodel can get quite expensive. If you're thinking about making some changes, it is best to start small with basic appliance and cosmetic updates rather than completely rearranging the space, which may require new plumbing and electrical work. You can also save some money by sanding and repainting or staining your cabinets rather than buying brand new ones. This is especially true if you have real wood cabinets.
A kitchen is a great choice to update, however, as this is one of the most important considerations for buyers. If you do choose to do a full kitchen remodel, try to pick a modern, but still classic look. And do your best to maximize the storage space!
Outdoor Oasis
A great backyard appeals to just about everyone. Adding a small wooden deck or patio can yield a great return on your investment. Just make sure to hire a professional if you're not skilled in doing the work yourself. Many families with young children may skip over your home if they know they'll need to do some work to make it safe for their kids. This is especially important to keep in mind if you want to add a pool or spa. Don't make it impossible for the next homeowners to add a safety fence around it.
New Windows
This may seem like a boring update, but it will pay you back in the end. Replacing ten 3×5 ft. windows runs about $9,700 on average. But according to HGTV, you will recoup an average of around $8,700 when you sell- an ROI of almost 90%. So don't overlook your windows, as they might be one of the easiest returns you'll receive on your home remodel!
A Word of Caution
Before you start remodeling, take a good, hard look at the neighborhood around you. What do the surrounding homes look like? What updates have been done in recent years? And what quality of materials was used? You don't want to over-improve your home relative to your neighbors. Homes are appraised relative to the last comparable sales in the area. The home inspector probably won't care that you paid $100 each for the tiles in your new kitchen's backsplash while your neighbor went down to Home Depot. So if you're not sure what your neighbors have done to their homes, stop by and ask! This is also a great excuse to get to know your neighbors.
Remodeling a home is a big job. You want to be sure that you're making decisions that will pay you back when it comes time to sell, not lose you money. Need more guidance on what improvements you should consider doing for your home? Or just want a referral for a local professional in the Arroyo Grande area? Give me a call – I'll be happy to help!