It's no secret that life on the Central Coast is amazing! Our towns are full of classic California charm and are surrounded by rolling hills and stunning beaches. In fact, we have so many beaches it's hard to pick favorites! But I've put together a list of 8 of the best beaches to visit on the Central Coast starting with Oceano Dunes in the south and heading north to Cayucos State Beach.
Oceano Dunes
A local landmark, the Oceano Dunes State Vehicular Recreation Area and campground is a great place to go if your ideal day at the "beach" is a day spent riding ATVs and other 4-wheel drive vehicles. You can also reserve a campsite, walk along the beach, horseback ride, and surf at this location!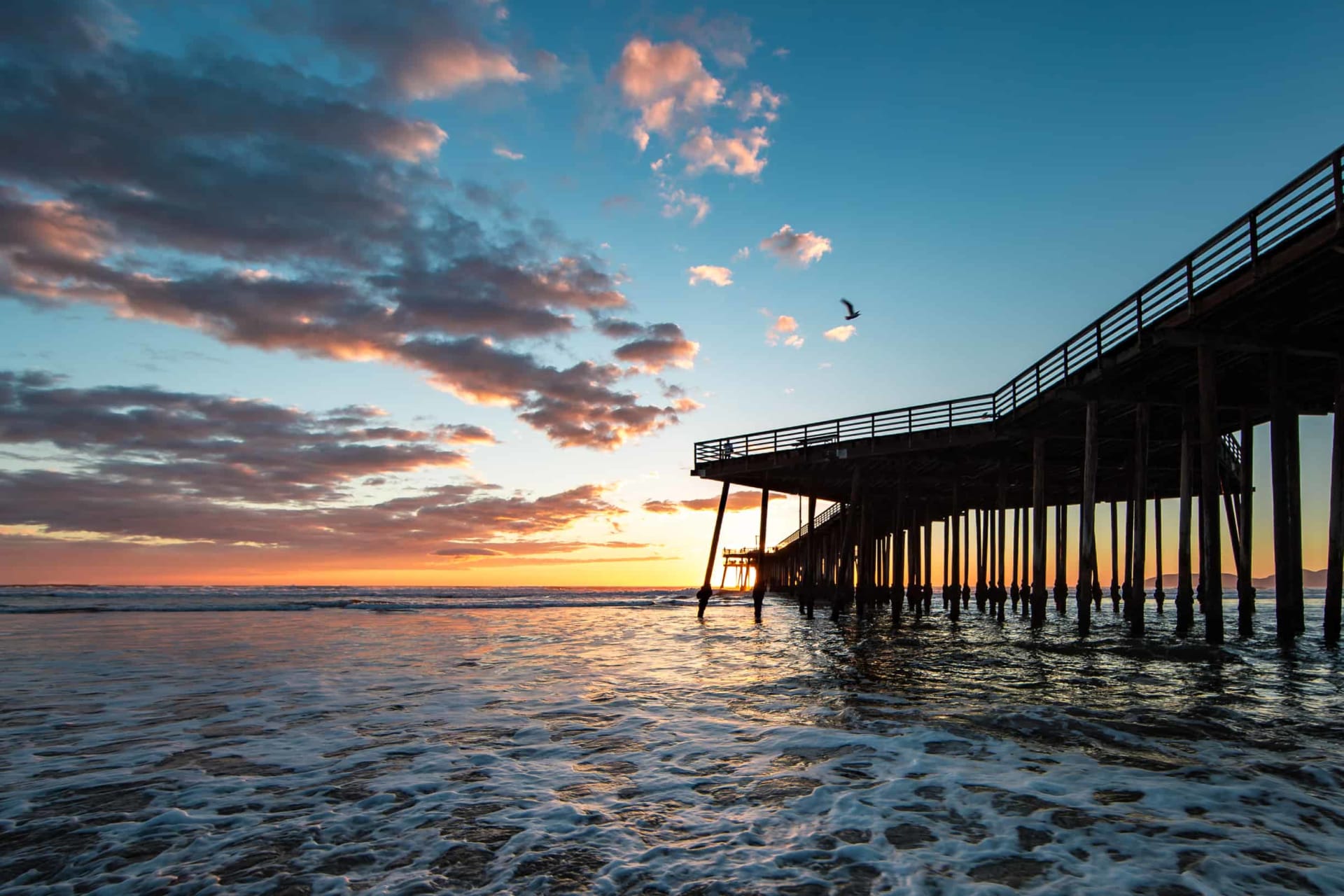 Pismo Beach
Pismo Beach is one of the jewels of the Central Coast. While the famous Pismo Beach Pier is still closed, Pismo Beach and Boardwalk are open! This is a great spot to sunbathe, swim, and dig for clams. Pismo Beach is also home to the Monarch Butterfly Grove. Each year, thousands of Monarch Butterflies flock to the butterfly grove during their annual migration south for the winter.
Avila Beach City Beach
Avila Beach City Beach is your classic California beach and my personal favorite – wide and sandy with plenty of room to play and relax! When you get tired of the beach, the Bob Jones trail offers a scenic bike path that is ideal for walking, jogging, and of course, biking along the ocean. Parking can be difficult so if you're planning a day at the beach, make sure you come early!
Olde Port Beach
Olde Port Beach in Avila Beach is an awesome place to take your dog for fun in the sand and surf! Like many beaches along the Central Coast, it is wide and sandy which means plenty of room for your dog to run. But be sure to check the tide charts before you go as the tide rises pretty far up the beach at high tide. You can also launch small boats from this beach.
Spooner's Cove
Located in the beautiful Montana de Oro State Park, Spooner's Cove offers visitors a pebbly beach, caves, tide pools, and more to explore. If you are camping in the park, this beach is a great place to visit during the day especially if you have dogs! Dogs are allowed on a leash in this area. You can also go hiking or horseback riding nearby.
Sandspit Beach
Sandspit Beach is a long sandy stretch at the north end of Montana de Oro State Park. This is a great beach to visit for a dawn or sunset beach walk. As you go north, you'll see Morro Rock in the distance and eventually come to Morro Dunes Natural Preserve.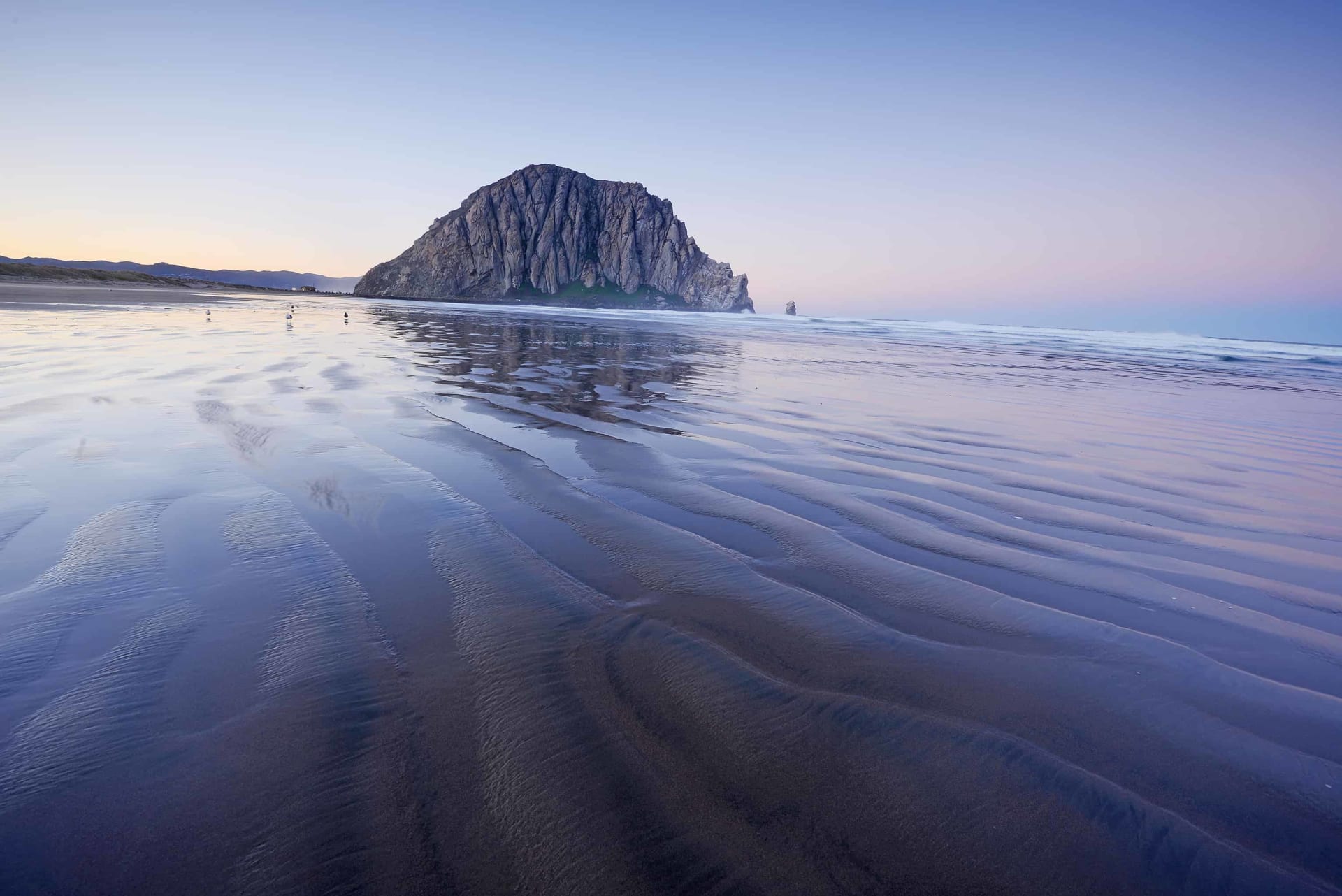 Morro Strand State Beach
One of the most famous beaches on the California Central Coast, Morro Strand State Beach lies in the shadow of Morro Rock. The beach is three miles long and is a popular spot for walking, swimming, jogging, horseback riding, and hunting for sand dollars. You can also camp at this beach and wake up to stunning, picturesque views.
Cayucos State Beach
The famous Cayucos Pier was constructed in 1875 and still stands today. You can fish on the pier or stroll along its wooden boards to take in the gorgeous coastal views. Cayucos State Beach is home to the Cayucos Pier and occupies the waterfront of the coastal town of Cayucos. This is a lovely sandy beach that is popular for sunbathing, swimming, and surfing.
Which Central Coast beach is your favorite? Leave me a comment below!