Farmers markets have a special place in my heart. Not only do you get great, fresh produce, but you're supporting our local growers who love what they do!
If you're not a regular attendee, check out this list of the Best Central Coast Farmers Markets to find one in your neighborhood. And these markets don't just sell fruits and veggies- most have baked goods, crafts, flowers, and more!
Arroyo Grande Farmers Market
When: Wednesdays from 8:30-11 am
Where: 1464 East Grand Ave. (Arroyo Town and Country Square Shopping Center)
This farmers market hosts up to thirty-five local growers who sell a wide variety of fruits and vegetables, flowers, and even fish! This farmers market is super convenient as it's in the Smart and Final parking lot. Shoppers can easily get all their groceries for the week with just one stop!
Arroyo Grande Saturday Afternoon Farmers Market
When: Saturdays from 12-2:30 pm
Where: Olohan Alley in the Village
Located right at the footbridge in downtown Arroyo Grande, this is a great weekend market that serves the freshest and tastiest produce. Local artists are also on-hand to sell their wares and there is often live music to enjoy.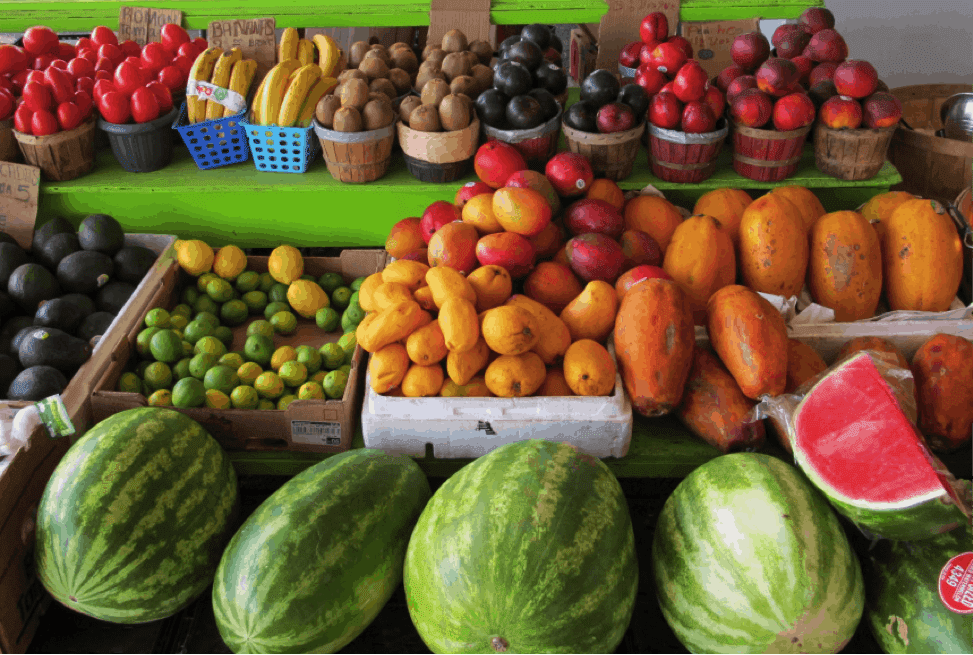 Avila Beach Farmers Market
When: Fridays from 4-8 pm
Where: 410 Front Street Avila Beach, CA (Avila Beach Promenade)
This is one farmers market you don't want to miss! Each week, the Avila Beach Farmers Market has fresh produce for sale, local food booths, live music and dancing, food demos, and wine tasting! Plus, there are free trolley rides to and from the market within Avila Beach. This market sits on the coast so you can enjoy amazing views while sipping and shopping from local vendors.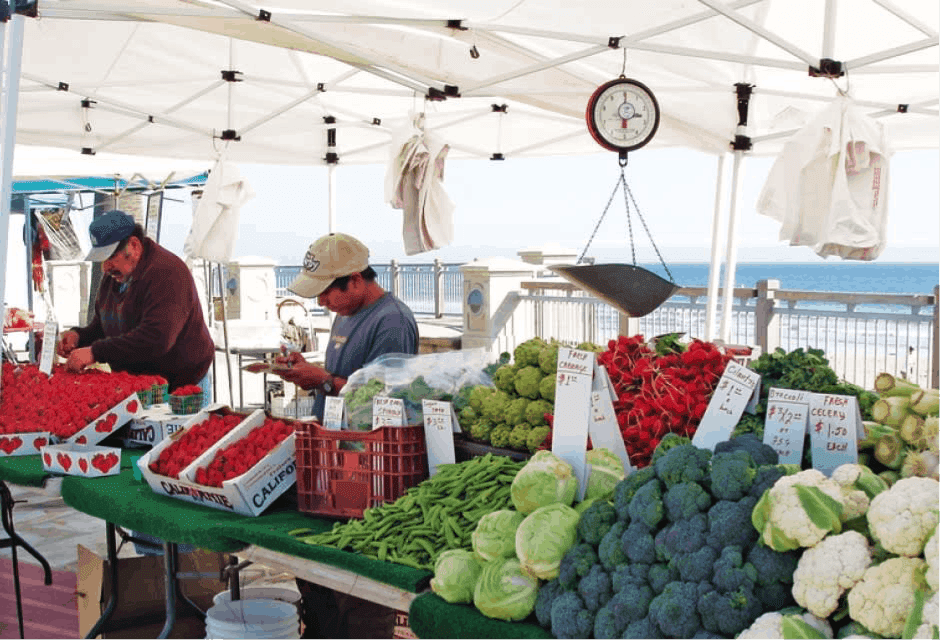 Los Osos/ Baywood Park Farmers Market
When: Mondays from 2- 5 pm
Where: 2nd and Santa Maria Streets
The Los Osos/ Baywood Park Farmers Market is one of a kind. Find fresh fruits, vegetables, meats, fresh eggs, and even warm prepared meals ready to enjoy! Shop this market every Monday afternoon and grab your groceries for the week ahead.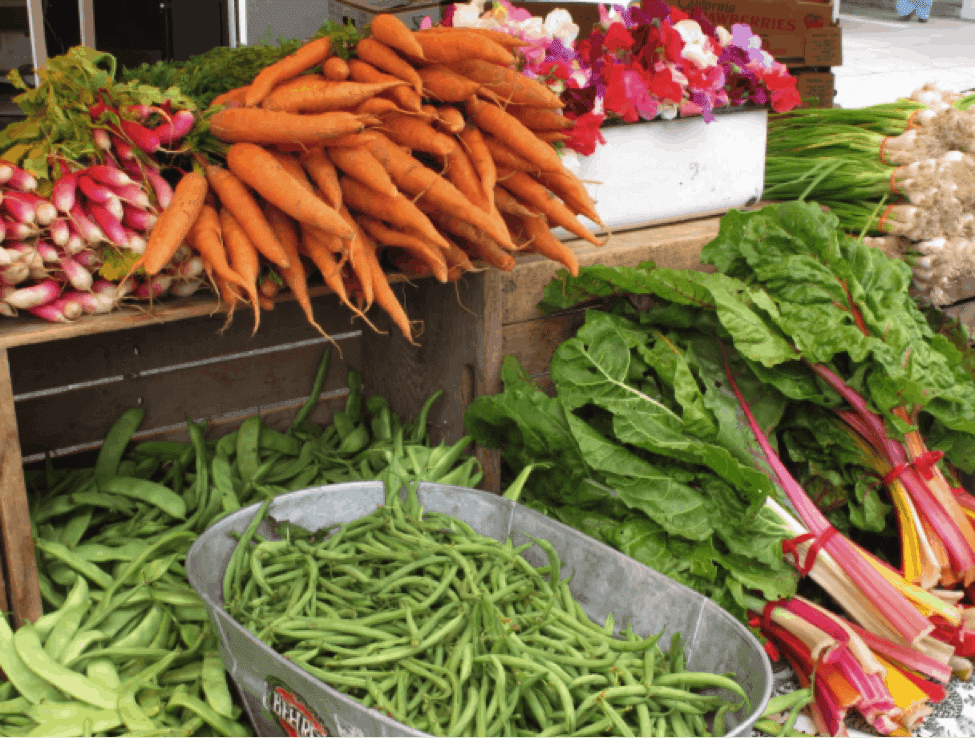 Morro Bay Main Street Market
When: April- October: Saturdays from 2:30- 6 pm
November- March: Saturdays from 2:30-5 pm
Where: Downtown Morro Bay (Between Main St and Harbor St)
The Morro Bay Main Street Market sits in the heart of Morro Bay. Visit this market to support local farmers, florists, artisans, craft makers, and so much more. The hours change in the winter, so be sure to plan accordingly.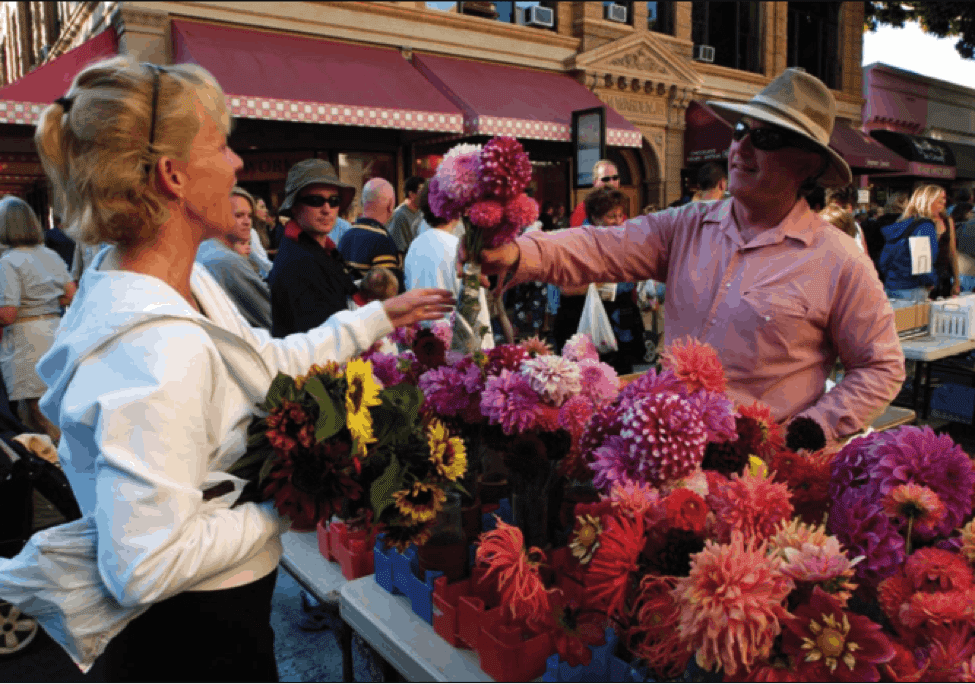 Nipomo Farmers Market

When:Sundays from 11:30- 2:30 pm

Where: 1645 Trilogy Pkwy Nipomo, CA (At the corner of Via Concha Rd and Trilogy Pkwy)
The Nipomo Farmers Market was first organized in 2005 by local growers. The market has continued to grow since then and now features local vendors selling sweet treats, baked goods, skin care products, candles, and more!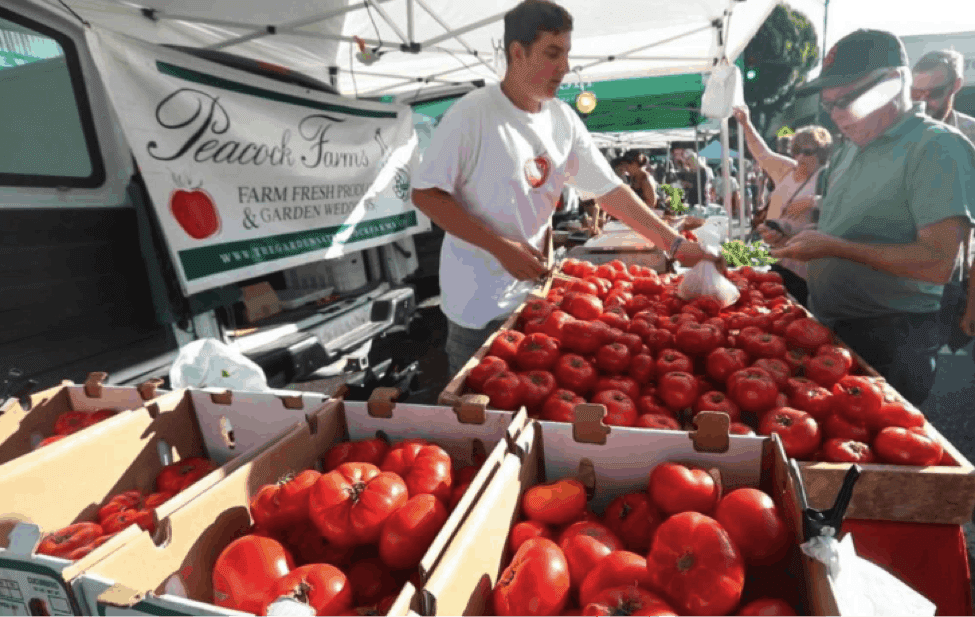 Paso Robles North Country Farmers Market
When: Tuesdays from 3-6 pm
Where: Paso Robles Downtown Park (Spring St between 11th and 12th Ave)
The Paso Robles North Country Market is full of fresh, local produce! Walk through this lovely market on a Tuesday afternoon to fill up your bag with produce for the week ahead.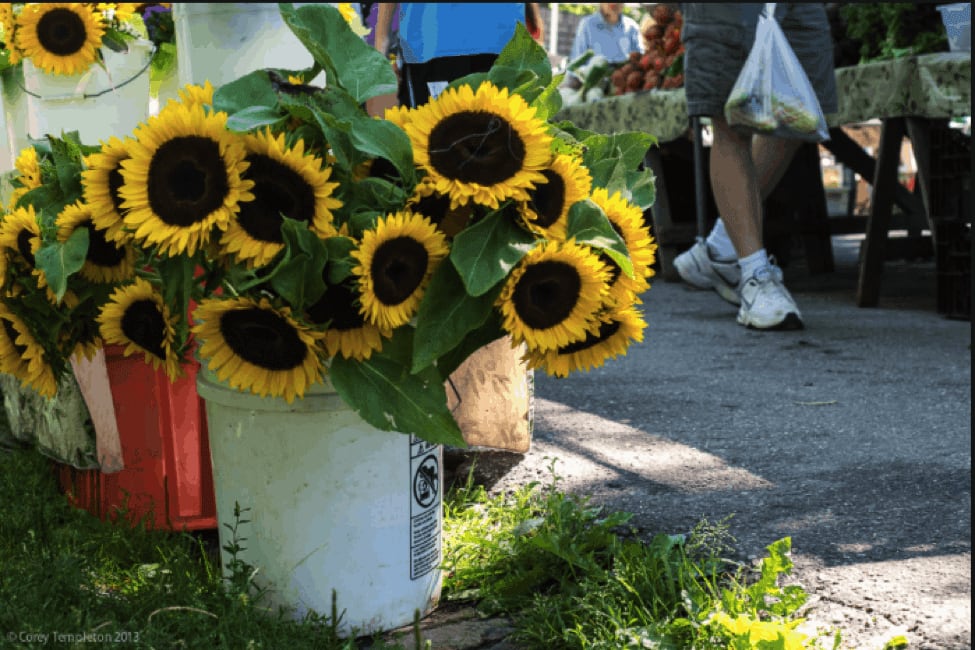 San Luis Obispo Farmers Market
When: Saturdays from 8-10:45 am
Where: 325 Madonna Road San Luis Obispo, CA (World Market Parking Lot)
Stop by the SLO market to pick up fresh produce grown locally by Californian farmers! This is one of the bigger markets in San Luis Obispo county with over sixty vendors, so you'll be sure to find what you're looking for!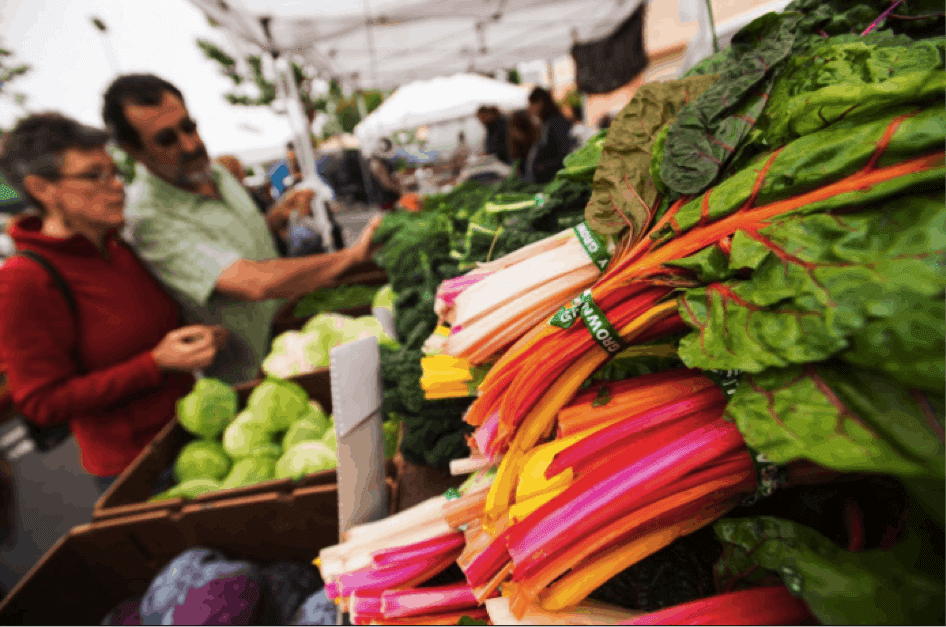 Templeton North County Farmers Market
When: Saturdays from 9- 12:30 pm
Where: Templeton Park. Between 6th and Crocker St.
The Templeton Farmers Market is said to be one of the largest in the county and is the perfect market to visit to kick off your weekend! Vendors sell locally grown fruits, vegetables, fresh flowers and more.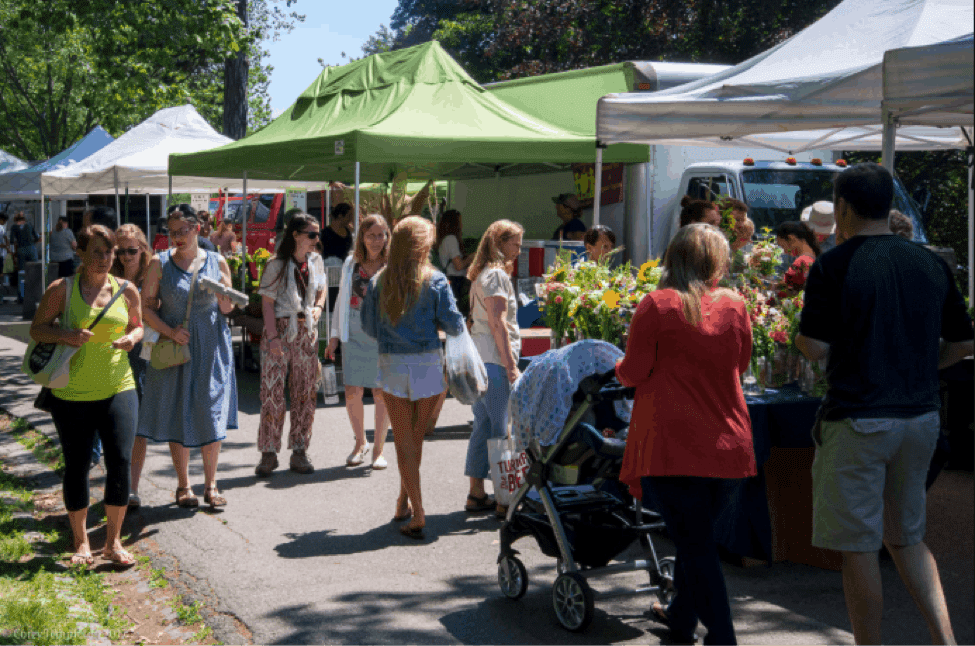 Visiting a farmers market is a great way to support our community and have a great time doing so! Happy shopping!